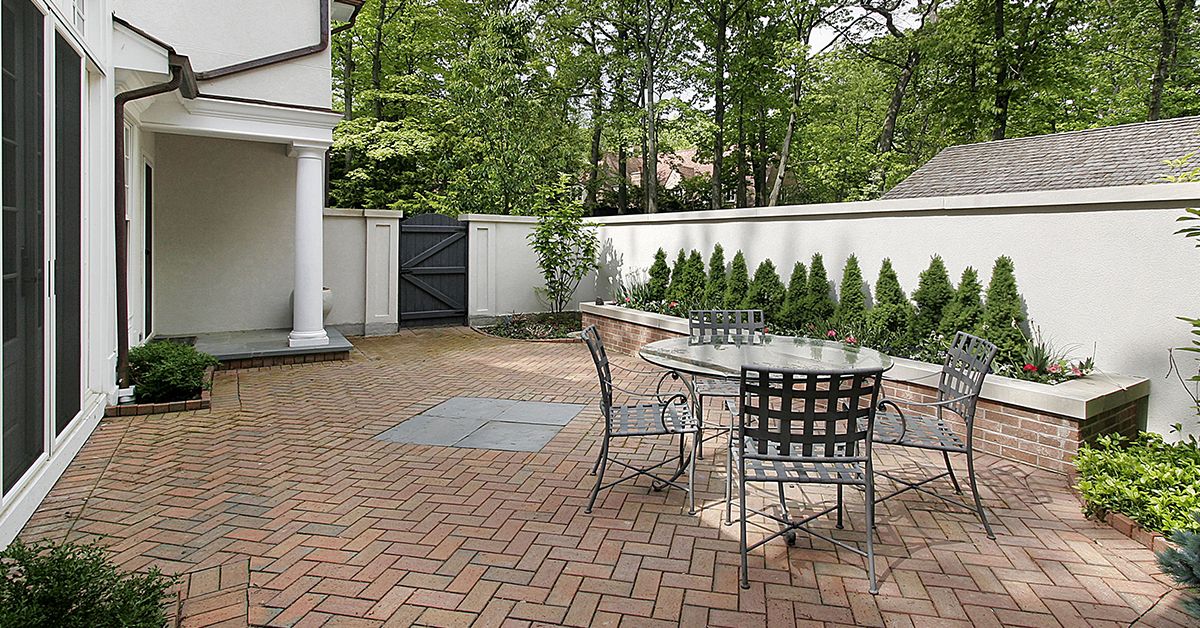 5 Concrete Patio Design Tips
Spring is just at our fingertips, which means that Floridians are going to be spending a lot of time outdoors. Whether you're going on hikes, visiting your favorite brewery, or simply inviting friends and family over for a BBQ, it's time to get outside!
Whatever your favorite outdoor activities are, there's a good chance that you'll want to come home to a relaxing outdoor space. And for most homes, that means lounging on a backyard patio. But some homes simply have a very basic concrete patio, maybe a small patio set, and that's it! But if you truly want to relax outside in your backyard, then there needs to be a few elements that can really make the patio stand out and feel inviting and comfortable.
Design Tips For a Concrete Patio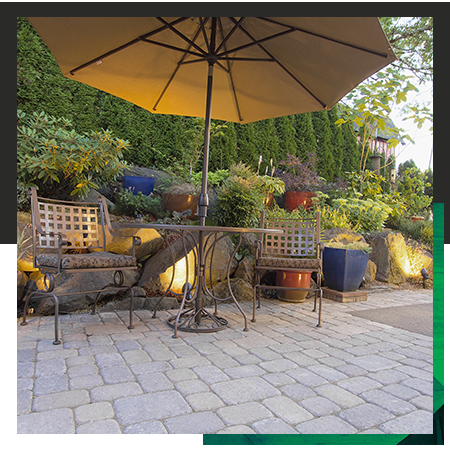 Use Mixed Materials
Brick, natural stone or rock, stone pavers of different types, concrete – there are several hardscaping materials that can be used to create visual interest in the patio. Using different materials is also a great way to bring attention to different elements or spaces, such as seating areas, a fireplace, or a retaining wall.
A variety of materials can also be used to create texture in the patio. There are several types of stone that have a smoother surface, while concrete has a slightly more rough surface, and brick has even more texture. If you do like the aesthetic of smoother surfaces, just be careful when using them around a pool where they could become slippery when wet.
Create Multiple Seating Areas
The size of the concrete patio is definitely going to be a consideration. While you may want a combination of hardscaping and natural landscaping in your backyard, the patio will most likely be where people gather and spend their time; and having room for multiple seating areas will allow people to mix and mingle.
Choosing the material and thoughtfully deciding how it's installed are great ways to create seating areas without any actual furniture. You may want a portion of the patio to have a square shape that would fit patio furniture such as a sofa or loveseat, and you can create a second area by installing the patio in a circular shape where single seats can be arranged allowing a greater number of people to circle around and talk.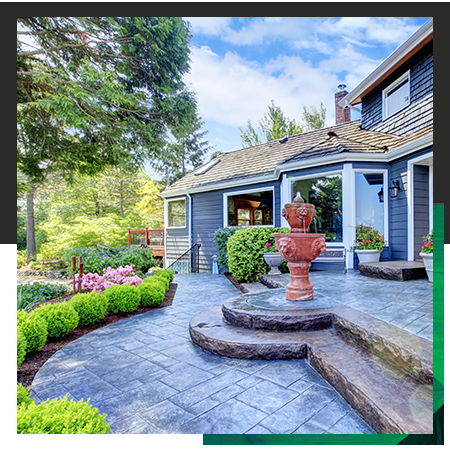 Incorporate Borders and "Banding"
Borders around the edge of the patio, or banding, is a way to add additional details that will help make the patio stand out. It also gives the appearance that there is a clear line between the edge of the patio and the rest of the yard or natural landscaping. The border can be used with a different color material, a different material entirely, or crisscrossed lines can be created that will add even more dimension to the patio.
Banding doesn't only have to go along the edge of the border, also consider adding a layer of pavers or brick to the top of a retaining wall, a built-in seating area, or to accentuate the architecture of a fireplace. Even though patio edging can seem like only a small detail, it can really make certain elements of the patio stand out.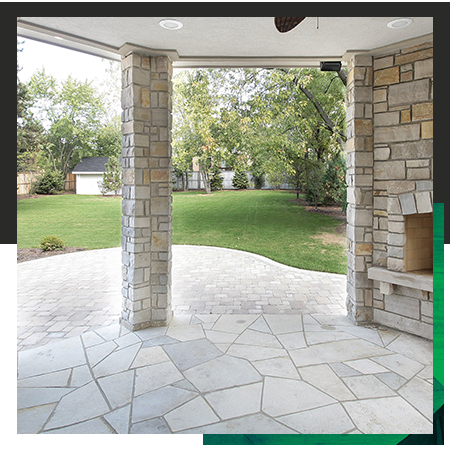 Create a Unique Pattern
Typical concrete patios are a single slab, or depending on the size, can be designed with smaller square shapes. However, there are several patterns that can be made using a variety of materials. If you are using concrete for your patio, consider applying a stamped pattern or design into the material as it's drying to give it aesthetic appeal. Some patterns that you may want to consider include:
Herringbone

Running Bond

Stretcher Bond

Diamond

I-Pattern

Basketweave

Circular Pattern
Use Color
Florida is a colorful place, so why not add color to your patio? Whether it's different colored materials, colorful lawn chairs, accent throw pillows, or colorful flowers in the landscaping, there are plenty of ways to add touches of color throughout the patio as well as your yard. When adding color to the patio itself, contrast and keeping the overall design cohesive is key. There should be enough contrast to make the color difference noticeable, but avoid making the patio too stark. A patio is a great foundation for the landscape that you can build off of.
Work With Par Concrete for Your Concrete Patio
A concrete patio is an affordable way to get a beautiful backyard that is great for get-togethers with friends and family. Concrete can be an incredibly versatile material when different designs and stains are applied. Our concrete contractors have years of experience and can create a patio that you can enjoy for years to come. We offer services throughout central Florida, and we can't wait to see what we can do with your landscape.