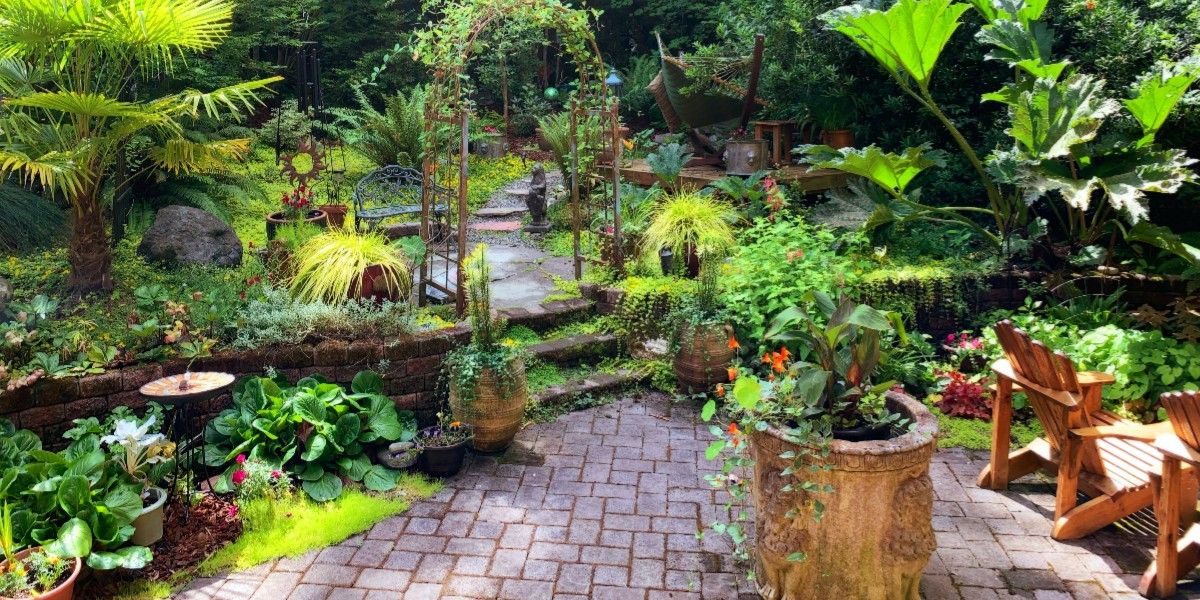 Hardscaping Tips From Our Concrete Pros
Floridians love spending time outside, whether it's hanging out at one of the many lakes or simply relaxing in their own backyard. But since we're all spending much more time at home these days, you may be looking at your backyard and wondering what could be done to improve the space. There are dozens of options, such as adding a fire pit, hanging lights from tree branches, adding potted plants, installing a concrete patio or walkways, or improving the pool deck. However you choose to upgrade your landscape, there's a pretty good chance that hardscaping will be a part of the plan.
What is Hardscaping?
Hardscaping is the addition of man-made elements in a landscape such as a concrete patio or stone path. Hardscaping elements create a balance between hard surfaces and natural areas with trees, shrubs, flowers, and grass. Hardscaping can make a landscape functional by allowing people to walk from point to point without harming the grass and to create a seating or entertainment area where furniture, grills, etc. can be placed. Hardscaping also adds a level of beauty and dimension to a yard by contrasting the hard and soft.
Tips For Adding Hardscaping Elements to Your Landscape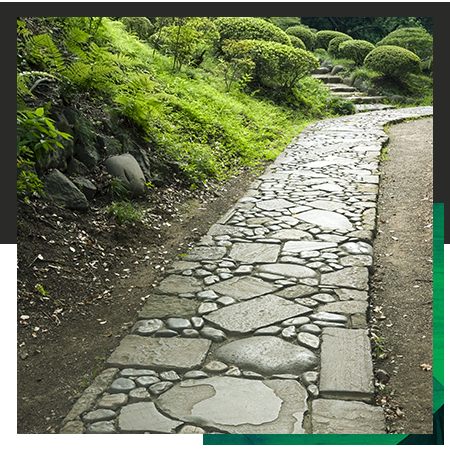 Start With a Plan
As beneficial and beautiful as hardscaping can be, it needs to be done right from the very beginning. Hardscaping often requires grass to be dug up, and removing concrete after it has been poured and dried or picking up pavers after they've been laid down can be backbreaking and time-consuming work. So before you start digging a path into your grass and laying down materials, make sure you have a detailed plan and that you won't want to make any changes. Consider where patios and seating areas will be placed and how pathways will get from one point to another. Even though sidewalks typically have straight lines, using curved lines can give the landscape a more natural look.
Consider starting by drawing up a plan on paper or using a landscaping tool so that you can visualize the landscape from above. Then, actually go out into the yard to get an idea of how the plan will feel when it's installed – walk where the path will be and sit where the patio area will be.
Don't Forget About Drainage
Hardscaping materials like concrete are durable, but over time, especially with a wet climate like Florida, water can cause damage. When planning hardscaping in a yard, plan on using piping or tubes to direct water, French drains, or working with the slope of the ground so that water drains away from the house and any hardscaping elements. If water pools on top of a hard surface, you can bet that area will get worn down faster.
Think About Materials
The material you use will depend on a few things, such as your budget, the existing style of the landscape and home, and your own personal preferences. A few popular materials are brick, natural stone, pavers, tile, and concrete. All of these materials are durable and strong, look great, create neat edging around garden beds or seating areas, and can be customized to fit your yard. While many of these materials can be installed DIY-style, it's highly recommended that you hire a professional installer, especially if you are using concrete.
Is There a Focal Point?
Creating a hardscaping design is more than just pouring concrete for a patio; it's designing an entire landscape that should be cohesive, functional, and beautiful. A focal point, such as a water fountain, a pool deck feature, or fire pit can enhance the space by directing people's attention. In many cases, you can work with the drainage in order to create a focal point where the water is directed to, whether it's a pond or a collection of plants with a seating area nearby.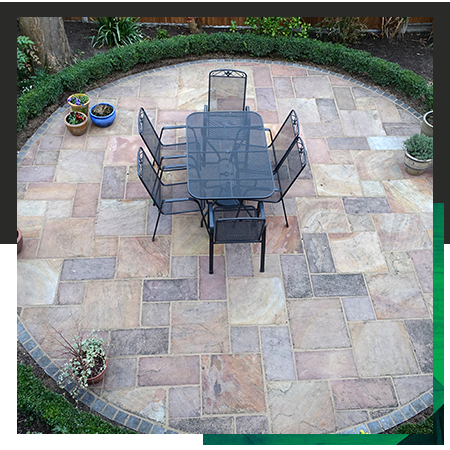 Find a Balance
Even though hardscaping can be a wonderful addition to a yard, Florida is a lush state where foliage can really thrive. Take advantage of the climate and allow the landscape to have a balance of hard surfaces and areas for trees, bushes, flowers, and grasses. By balancing the soft and hard, the natural and man-made, you can create an incredibly welcoming and beautiful landscape.
Choose Par Concrete For Your Hardscaping Project
Par Concrete is based out of Orlando and serves the greater Central Florida region. If you're planning on adding hardscaping elements to your yard, rely on our friendly, experienced, and knowledgeable contractors to get the job done right. We offer design services, concrete pouring, paver installation, and more. Whatever your vision is for your hardscape, we can make it a reality. The contractors at Par Concrete are committed to providing clients with exceptional services. Call our team today for a free estimate.