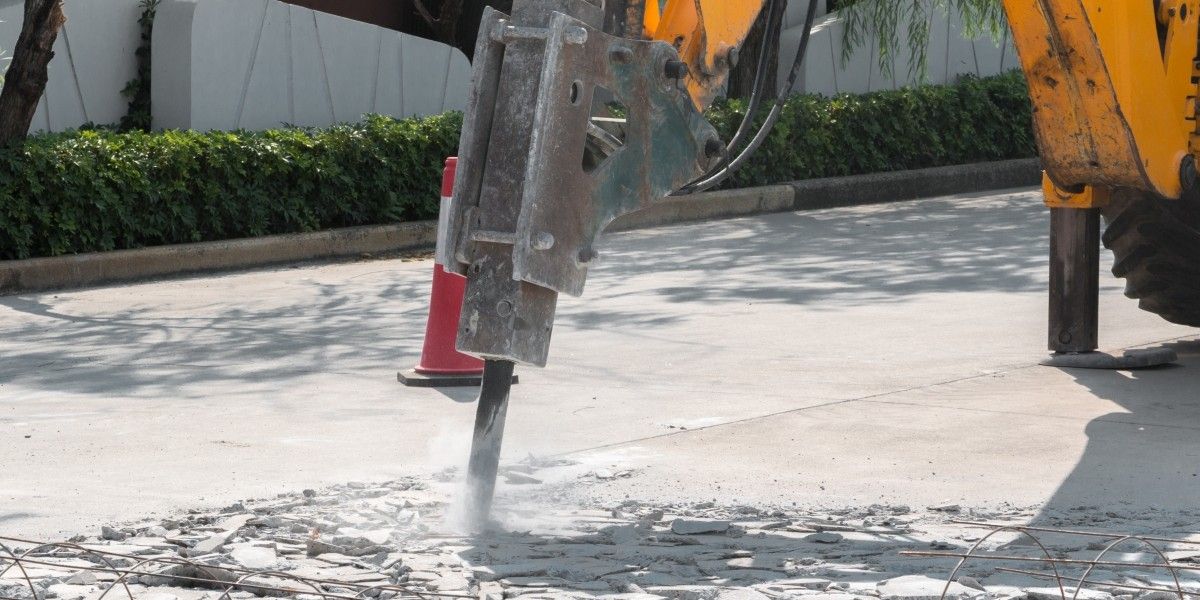 Looking for a Concrete Company in Florida This Spring? Par Concrete Gets the Job Done!
Par Concrete
Today's building techniques often rely on concrete — an ancient material — to generate modern results and lasting beauty. Today's surfaces require durability, versatility, and affordability, all of which can be provided in the hands of trusted professionals. Par Concrete of Orlando is here to serve as your go-to concrete company in Lake County, Orange County, and Seminole County, relying on the best techniques and years of industry experience to get the job done to perfection. We know how to generate a beautiful finish in order to bring your project to life in a durable and cost-effective manner.
As the spring weather (humid and muggy, at the least) begins to set in, many Floridians are planning improvements for their home or business. Par Concrete excels in providing residential and commercial concrete projects, and we're ready to help you get the job done this season! Keep reading to learn more about our concrete services, and be sure to request your free estimate today to get started with our team!
Professional Concrete Services
From planning to prep work, ordering materials to removing the forms, each step in your concrete job should be done to perfection to minimize any surprises or costly setbacks. Par Concrete can enhance your build each step of the way, providing experienced insight to help you best complete your project. We know what ideas work and which can cause problems, and we will work with you in an honest and professional manner to find the best solution.
Our team can provide the best concrete installation for any property, including:
Driveways

Floors and slabs

Sidewalks

Patios

Pool decks
Commercial and Residential Concrete
Whether you're looking for a new driveway for your Florida home or you're in need of a new patio for your restaurant, the team at Par Concrete is here to get the job done right. We know how to install factory floors, hallways, and a variety of other surfaces, and we're confident that we can address all of your personal or professional demands and achieve the most customer satisfaction.
No other concrete company in Lake, Seminole, or Orange County offers the same level of professionalism as Par Concrete. We're here and ready to assist with a variety of projects for homeowners, builders, and more. We can help you achieve a perfect result with our versatile services, including:
Residential concrete — Your home is your private space, and any investments here are often done with the best returns in mind. Par Concrete can provide complete satisfaction, tailoring our concrete services to perfectly suit your residential needs.

Commercial concrete — Create a grand first impression for customers with top-quality concrete services from our pros. Par Concrete works to generate beautiful finishes to enhance any business, making full use of our time to minimize any inconvenience or downtime on your end.
Concrete Paver Installations
Paver installations can generate serious quality for Florida homes and businesses. From pool decks to driveways, garden paths, and more, concrete pavers create the perfect look for nearly any property design. While many people know pavers to be fussy, uneven, and costly, the truth is that our professional concrete company can create the perfect look without any hassle. Par Concrete is known in Lake County, Orange County, and Seminole County to be a top resource for paver installations, deploying our precision and expertise to generate high-quality fire pits, outdoor kitchens, and more. No matter your property plans, our concrete company is here to help create a beautiful result!
Not sure which material to use for your driveway or sidewalk? Check out our gallery for pictures from our happy clients, and be sure to reach out to our professionals if you're not sure how to proceed!
Why Concrete for Your Next Project?
In trained hands, concrete can be placed and cured to generate years of beauty and quality use. This building material is beneficial for many applications, delivering the most cost-effective performance possible.
Amazing aesthetics — Whether you like your concrete plain or polished, textured, or improved with any other treatment, modern concrete services can generate a beautiful look to match nearly any design.

Increased curb appeal — Your property's first impression is important, which is why new concrete is so beneficial in generating a beautiful finish. Increased curb appeal often translates to more money offered on your property when it comes time to sell.

Durable outcomes — When properly maintained and sealed, your concrete surface can last for decades with little wear or tear.

Versatile designs — Concrete can be utilized in a variety of projects to complete a range of tasks. Many builders rely on professional concrete services to benefit from the material's versatile properties.

Improved property safety — As we said before, new concrete slabs or sidewalks can minimize tripping hazards, making your home or business a safer place.
Rely on Par Concrete
With more than 40 years of combined experience, our concrete contractors are ready to get to work on your Florida home or business. We can install concrete or pavers while minimizing the impact on your property. Customers love our proactive communication style, and often come back to us for future concrete services because of our attention to detail. You have to put a lot of trust into your hired concrete company, and the team at Par Concrete won't let you down!
Ready to see how affordable our concrete services can be in Lake, Orange, or Seminole County? Contact us online, and we'll be happy to reach out to you!