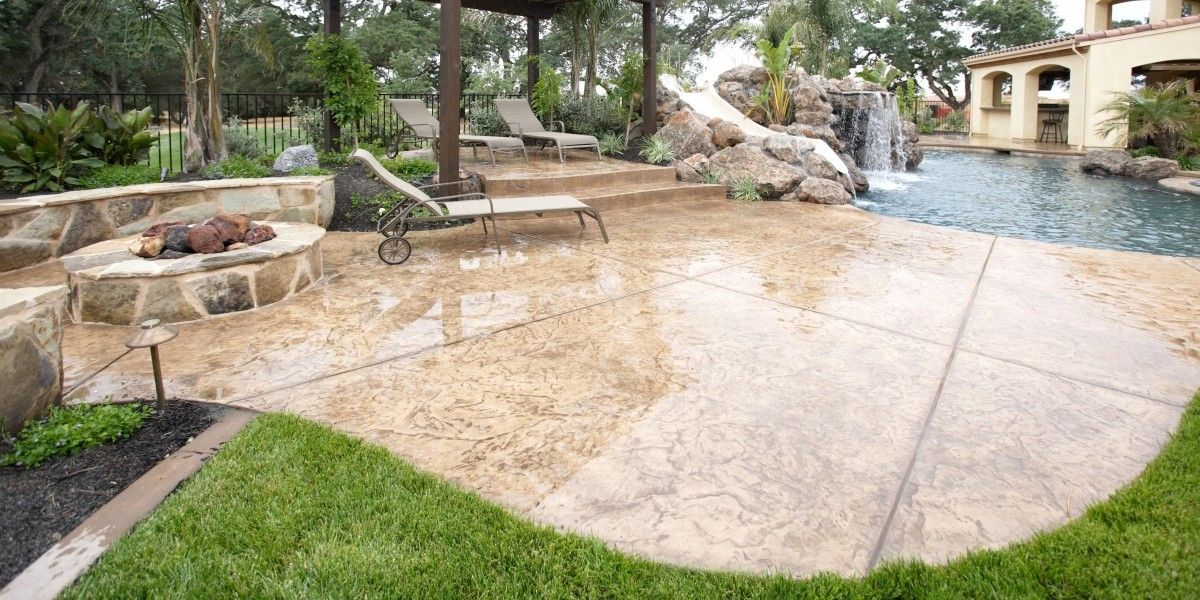 Par Concrete Offers Diverse Concrete Services for Orlando Homes and Businesses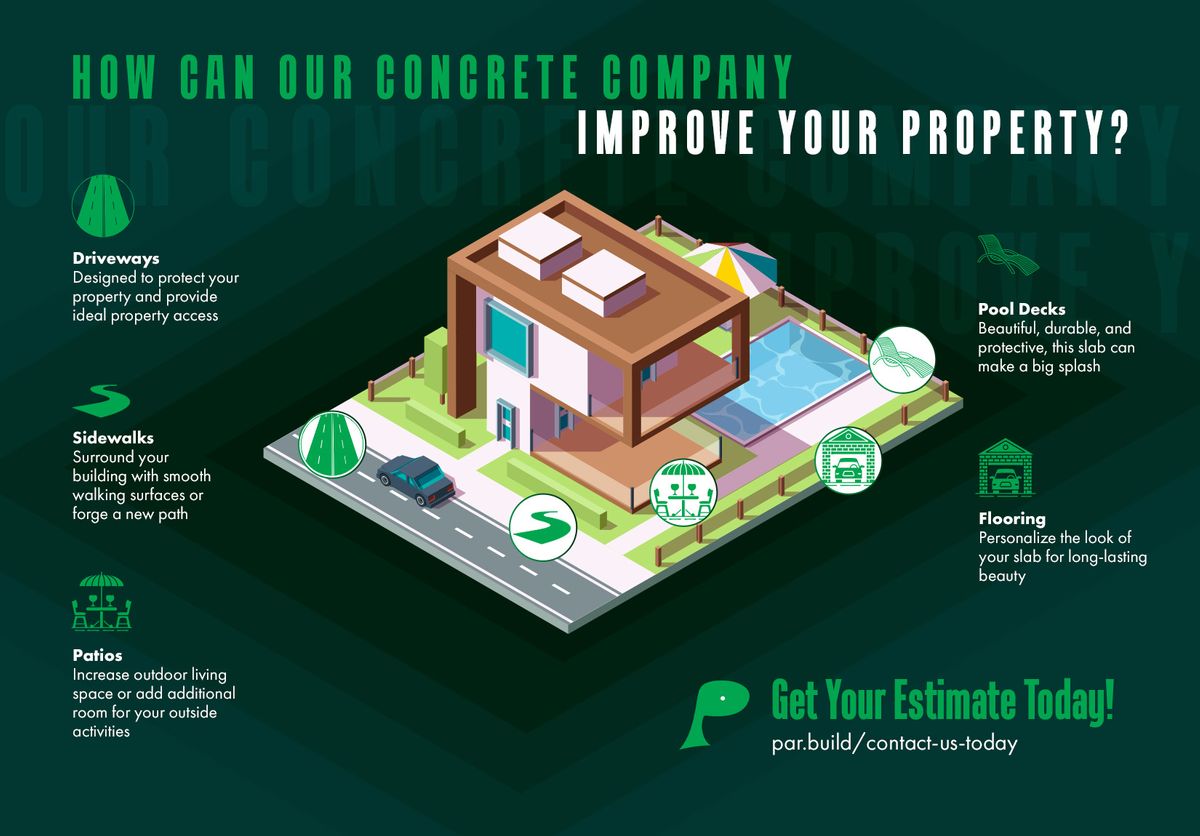 Whether you have major home renovations in mind this season or you simply wish to add a new element to your home's exterior, concrete services through a professional team can do much to transform your space and revolutionize the look and feel of your Florida home or business. Par Concrete of Orlando is here to serve as your trusted concrete paver in Lake County, Seminole County, and Orange County, relying on our experienced team and proven expertise to generate high-quality results for home and business owners everywhere.
With more than 40 years of combined experience, our concrete contractors are confident that we can deliver premium results that will exceed your expectations. We know how to get the job done right the first time, without impacting your landscaping or damaging your property. If you're ready for concrete or paver services, our professionals will be happy to chat with you to create the best approach.
Read on to learn about a few of our most common concrete applications, and be sure to request your free project estimate when you're ready to see how affordable it can be to work with Par Concrete!
Driveway Installations
Replacing your concrete driveway is a big undertaking, but one which may provide a bevy of benefits for your Florida home or business. If you have noticed a range of cracks and other damages developing across your driveway over the years, now may be the perfect time to reach out to our concrete company to see how affordable and effective a new driveway can be. Settling, sinking slabs can prove to be unsightly and problematic, as new entrances into the substrate can open up new opportunities for moisture to infiltrate and cause problems. Plus, uneven concrete can prove to be a major trip hazard for guests or customers!
If more than half of your driveway seems to be impacted or is dealing with settlement issues, you may be better off with a concrete driveway replacement through our team. Par Concrete can help you achieve a beautiful look for your property, delivering long-lasting beauty without the high cost.
Concrete Sidewalks
Heavy use and continual exposure to the elements can take their toll on your sidewalks, impacting the beauty of your property and putting passersby at risk for tripping and falling. Par Concrete can help you achieve a beautifully cost-effective resolution for your home or business, putting our team to work to replace your concrete sidewalks with beautiful new paths. Whether you're planning on installing a winding garden path to complete your landscaping or you're in need of a new sidewalk to improve the access to your store, our team is here and happy to help!
Patio Installations
If you're like most Floridians, then you love spending your time outside throughout a majority of the year. One way to enhance the outdoor convenience and value of your property is to invest in a concrete patio through Par Concrete. Our local contractors can work with you to design a beautiful patio for your home, or create a durable design to keep your business running smoothly. We can install a simple patio, or opt for something with more curves and depth. No matter your property plans, our team strives to provide the best concrete services possible, and we'll be happy to get to work pouring you a beautiful new slab!
Par Concrete is also known for our ability to create beautiful and durable paver patios. Check out our gallery for inspiration, and be sure to contact us for your free quote!
Pool Decks
We all love to spend time by the pool, and with the help of Par Concrete, many residents have found success in installing a new pool deck to encase their investment with quality. Our professional pavers can install a concrete pool deck to match any design need, creating a sound system to keep key elements safe while also providing a rugged surface for years of enjoyment. Par Concrete is in the business of creating beautiful outcomes, relying on broom finishes and stamping options to create a unique look for your pool deck.
Concrete Flooring
Installing new concrete floors can provide your property with some serious advantages, as concrete is affordable, reusable, and very eco-friendly. Customers love the finishes created by our concrete contractors, as Par Concrete is known for its ability to provide personalized looks and custom outcomes. We can help you achieve a high level of satisfaction with your new concrete slab, offering a range of styles and finishes to meet your needs.
Get Your Free Estimate Today!
Our concrete company in Orlando is here to provide the best outcomes to clients across Lake, Seminole, and Orange Counties relying on our versatile services. Par Concrete specializes in residential and commercial concrete installations, and our team is ready to work with you to ensure that you'll love the final product. Contact us today to learn more, and be sure to request your free project estimate!