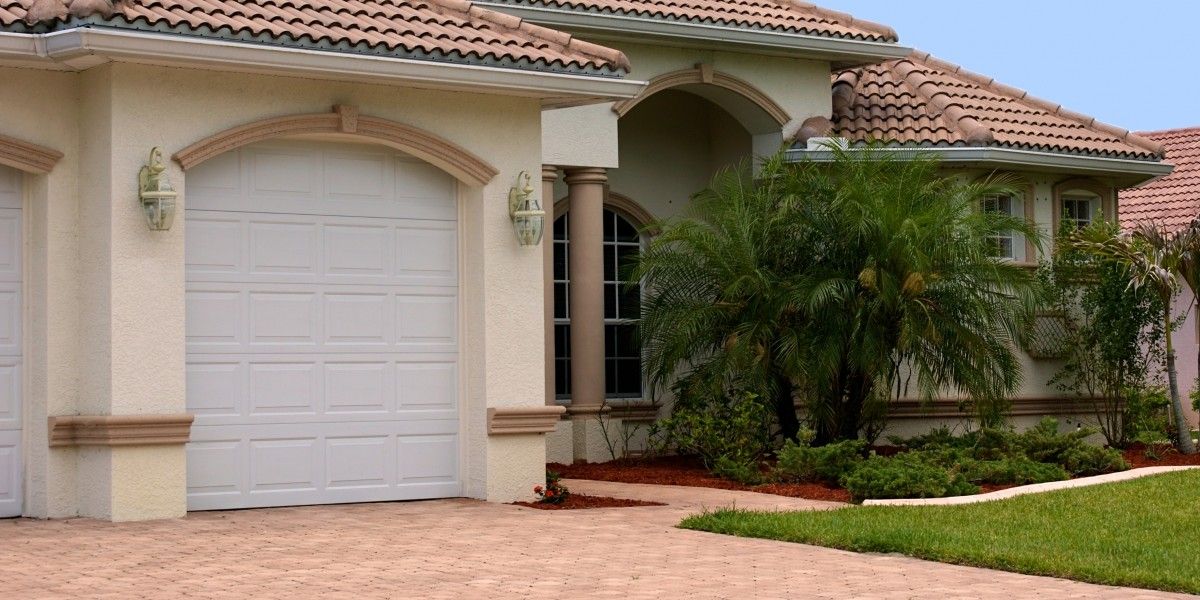 Pavers Versus Concrete For Your Driveway — Which is Better? Part 1
The time has come for you to invest in a new driveway. Whether you're tired of maintaining your gravel drive or you do not have a clear roadway to your home, a professional install may be the right way to improve your property. Would poured concrete be better for your driveway, or would concrete pavers be the right choice? It can be hard to decide on which material to utilize, which is why Par Concrete of Orlando is here to assist you throughout the entire process!
Our concrete company specializes in concrete installation and paver services in Orange County, Lake County, and Seminole County, relying on more than 40 years of combined experience to create a finish that you are sure to love for years to come. We offer both concrete installation and paver services, and we are often asked by customers which material is best.
Our best answer is that it depends. Keep reading to learn more about each material, and feel free to contact us in Orlando for quality concrete services!
Required Labor
Believe it or not, concrete driveways require a little less intensive labor than a paver installation. Our process consists of excavating the existing soil (and removing old concrete), cutting and grading, preparing the subgrade for stable support, setting forms, and pouring the concrete itself. Cementitious Portland Cement is a fluid material, and will self-level as it cures to create a cohesive slab. In the hands of a professional concrete company, this material can be poured and finished in no time, allowing you to enjoy your new surface in a few days.
Concrete pavers do not have the same rigid support as poured concrete, resulting in additional labor throughout the process to ensure a perfect finish. This process includes additional compaction efforts, laying down a geotextile fabric, introducing the base and sand (and compacting the both for maximum stability), laying the individual pavers, cutting the borders, settling the stones into place, and sealing the entire system. While paver driveways take a few more days to complete, there is no curing window to worry about!
Product Cost
The upfront cost of poured concrete will prove to be lower than a paver driveway. Reduced labor costs, material demands, and more combine to make installing your concrete driveway very affordable (many homeowners expect to pay around $8 per square foot). Pavers vary in price depending on the scope of the project and quality of materials used, and have the potential to double the cost of concrete installation.
Par Concrete specializes in creating beautiful outcomes for any project design or budget, and we're ready to work with you and around your plans to create an ideal outcome. Our team offers dynamic solutions to address all of your driveway needs.
Beautiful Appearances
Many homeowners face a difficult choice in choosing between driveway pavers and concrete installation because of the aesthetic options available. Poured concrete is available in a simple (and affordable!) format, consisting of a consistent grey color. You can also introduce some customization options to change the color, texture, and design of your concrete driveway. In the hands of professional contractors such as Par Concrete, this ancient building material can be formed and cured into nearly any design, providing serious stability and beauty for homes and businesses across Florida.
Pavers are hard to beat in terms of visual quality. These stones are available in a range of shapes and colors, allowing homeowners to customize their driveway design and create a luxurious finish. Opt for simple concrete bricks to generate a mosaic or deploy numerous styles at intersecting angles for a complex design. Par Concrete specializes in paver driveways that are bright, tightly built, and ready to impress!
Learn More Today!
Next time, we'll conclude this topic by highlighting the durability of each driveway material, as well as concerns such as maintenance and repairs. In the meantime, Par Concrete of Orlando is here to help you achieve the best look for your property. We specialized in concrete installations and paver driveways in Lake County, Orange County, and Seminole County, and we're confident that you'll love the beauty and affordability of our concrete services. Contact us today to learn more, and be sure to request your free, no-obligation project quote!