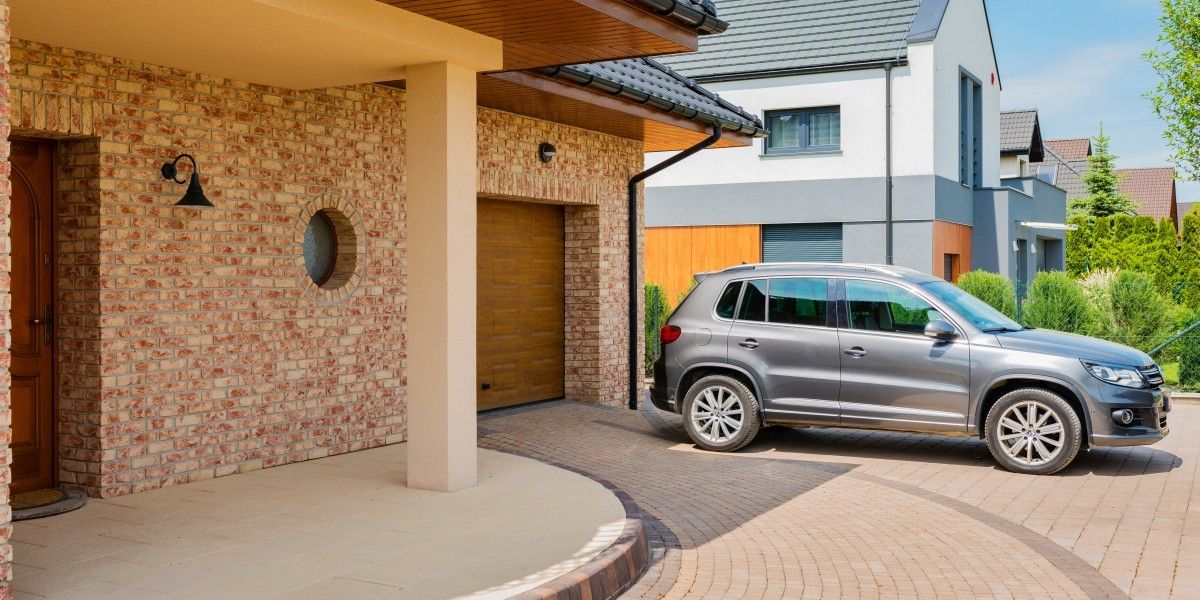 Pavers Versus Concrete For Your Driveway — Which is Better? Part 2
Your Florida home could stand to benefit from a new driveway installation. You may have found the right concrete company for the job, but the question still remains — should you invest in a paver driveway or a concrete driveway? Par Concrete of Orlando is here to deliver ideal results to homes and businesses in need of concrete and pavers in Orange County, Lake County, and Seminole County. Our local concrete company relies on 40+ years of experience in the industry to generate beautiful and long-lasting results for each of our happy clients.
We offer a range of concrete services, including residential and commercial concrete installations, paver services, concrete removal, and more. Our team can generate a beautiful result for your driveway with either concrete pavers or poured concrete. If you are not sure which is best for your situation, we're here and happy to help!
Today, we'll conclude our comparison of pavers versus concrete for your driveway. Keep reading to learn more, and don't forget to request your free project estimate when you're ready!
Unflinching Durability
One strong consideration when comparing concrete driveways to paver installations is how long the product will last. Properly prepared and installed concrete driveways can last for decades with the proper care, delivering unyielding strength to support heavy weight loads.
The longevity of your paver driveway will depend largely on the quality of your installation services and the durability of the bricks themselves.
The answer for how long your driveway will last can vary greatly based on a number of conditions. Generally, poured concrete can last for 25 years or more, while pavers have been known to last as long as 50 years.
Maintenance Demands
When it comes to maintenance demands, it's hard to beat the smooth convenience of a concrete driveway. Seamless surfaces (porousness aside) make it much easier to clean and treat the concrete as needed. Keep in mind that your driveway will need to be resurfaced or sealed every five years or so to maintain the best look!
Proper cleaning and maintenance of your pavers can prove more challenging, as individual tiles are much harder to clean throughoughly than one big surface. One way to make the most of your concrete pavers is to treat the joints in between each tile with cleaning and sealing to keep things tidy.
Repair Concerns
Concrete slabs are built to be tough. If you begin to notice chips, cracks, or gouges forming along your concrete driveway, it may prove beneficial to reach out to professionals to address the damages before they worsen. Concrete is durable, with repair costs ranging depending on the scope and severity of the issue. If you take good care of your concrete investment, it will take good care of you!
If something were to damage the pavers in your driveway, repairs can prove to be a simple and effective process. Simply loosen and remove the stones in need of replacement and leave the other elements in place. If some settlement or ground movement occurs, repairs can be as simple as removing the paver bricks in question, readdressing the base (leveling it and achieving the right height), and replacing the pavers for a beautiful, smooth finish.
Which Material is Best for You?
Again, the best material choice will depend on your situation. Concrete pavers are a beautiful way to install driveways, relying on thousands of individual bricks or stones to create a cohesive look and a durable surface. Poured concrete can achieve a high level of beauty and longevity without the material or labor costs associated with paver installs.
Enhance Your Property With Par Concrete!