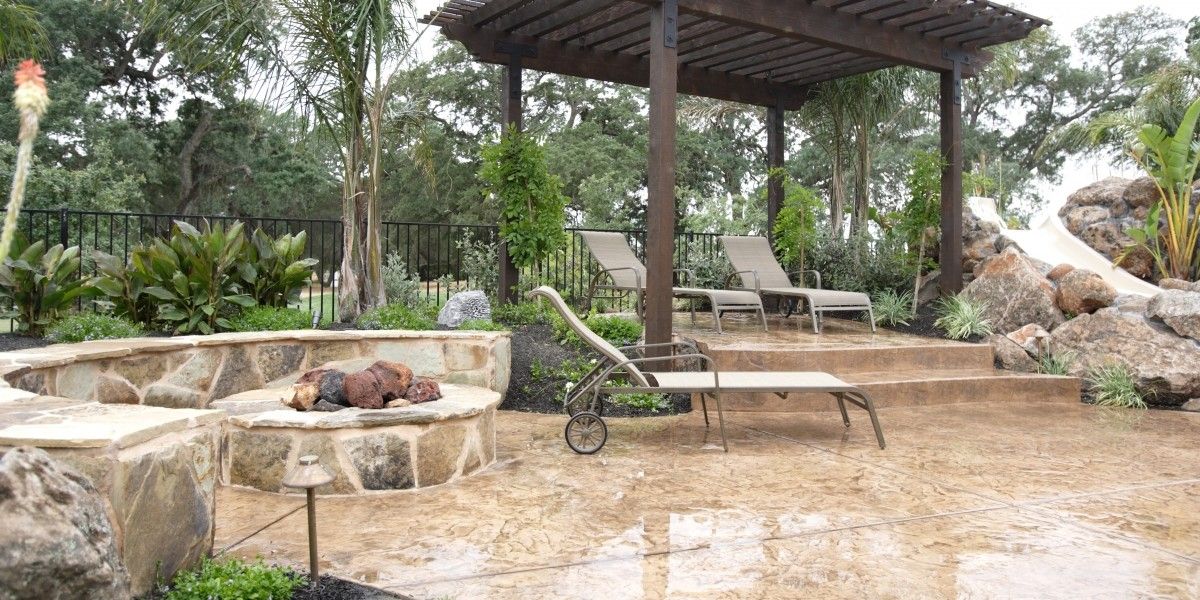 Rely on Par Concrete to Transform Your Orlando Property!
During these unprecedented times, more and more individuals are spending time in their homes. This has brought on a rush of home improvement projects, as many residents are prioritizing their comfort and happiness at home. If you're a Florida resident considering making big changes to your outdoor space, then be sure to reach out to Par Concrete for an unbelievable outcome!
Our concrete company proudly serves homes and businesses across Central Florida, infusing innovation and quality into each project to deliver lasting satisfaction. We know how dynamic our services can be in bringing your vision to life, and our team will be happy to create the best result at an affordable price.
Looking for inspiration on how to transform your property with our concrete services or paver installations? Keep reading for a few popular projects, and be sure to check out our gallery for further inspiration!
Create a New Outdoor Living Space
Your backyard may be nice for occasional outings, but what if you could do more with the space? Par Concrete is here to help homeowners across Central Florida with our concrete solutions, which include patios and exterior slabs to expand your adventures. We can help you achieve the right look for a new outdoor living space, complete with seating structures, built-in grill, and more. Plan on entertaining guests with a brightly lit exterior space, complete with beautiful finishes and surfaces to allow everyone to sit back and relax.
Tame Your Landscape
A new garden path provides the opportunity to create different spaces in your backyard and provide some movement and intrigue. Our concrete contractors can quickly prep and pour a new pathway for rigid traction and sure boundaries, or create a paver pathway for a more natural and comfortable feel. In either case, Par Concrete can help you tame your landscape and provide perimeter lines to help create clear area designations. We can help by integrating this path into your existing deck for added property value.
Finally Install Your Pool Deck
Florida is a prime location to enjoy the sunshine from the comfort of your swimming pool, which until now has been lacking in style or functionality. Our concrete company can help by installing a beautifully long-lasting pool deck. Par Concrete specializes in pool deck pavers and concrete installations to generate comfort and tranquility around this oasis. We can install a variety of colors and textures to help you personalize your swimming pool, including anti-slip textures for added safety.
Concrete has long been the material of choice for pool decks because it is durable and resistant to water and damage. In the hands of our professionals, you can expect a dynamic finish that will support your summertime activities for years to come!
Update Your Driveway
Homeowners are often surprised by how beneficial a new concrete or paved driveway can be in generating new beauty and added curb appeal. Our team offers driveway installation services to fit every property and budget, and we'll be happy to discuss your property needs to ensure you love the results.
Not sure if now is the right time for a new driveway? Speak to our team for financing options, where you can achieve the right improvements with cost-effective terms!
Get Your Free Project Estimate
Our clients love our work, and we love providing lasting beauty and enjoyment for residents and entrepreneurs across Central Florida. Par Concrete of Orlando offers concrete and paver services to meet every style and project need. Contact us online to receive your free project estimate, and be sure to ask our concrete contractors how we can improve your exterior space!