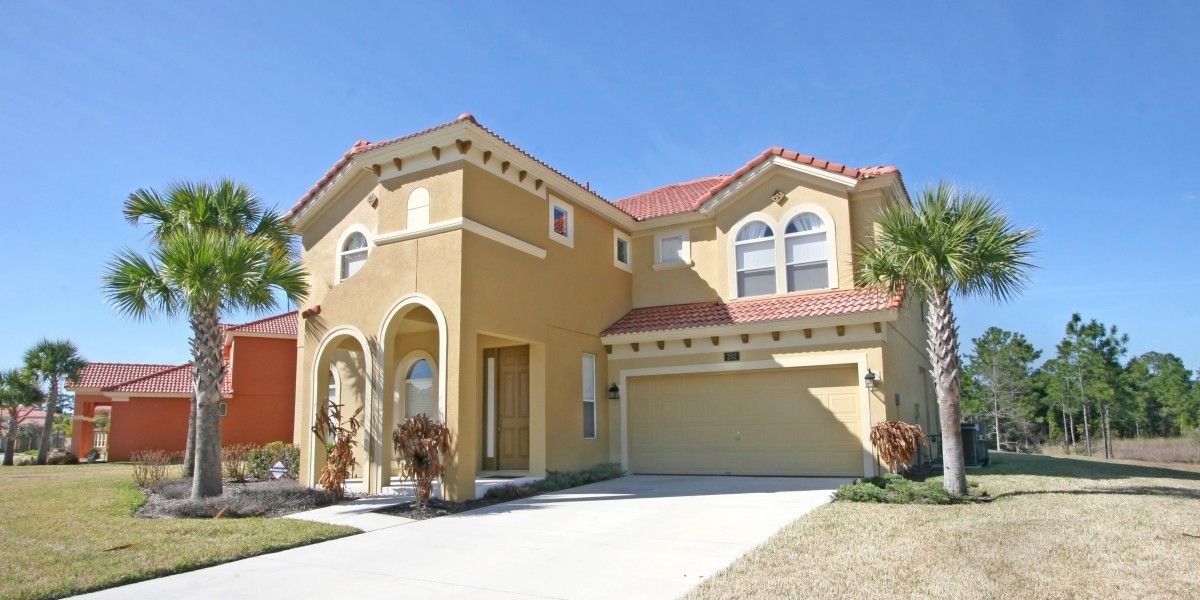 The 7 Advantages of Concrete for Your Florida Home
As we finally begin to pull out of the storm season, many Florida homeowners are looking at their properties and considering improvements to both protect their investment and provide additional outdoor living spaces. Many residents will turn to the professionals at Par Concrete for complete residential services.
Our concrete company offers ideal results across Central Florida, including Lake County, Orange County, and Seminole County. We have the experience and equipment to generate top-notch results for every project, and our concrete contractors are ready to get to work on your property improvements!
If you're still on the fence, keep reading for seven advantages associated with concrete services for your Florida home, then be sure to give us a call for your free project quote!
Dynamic Designs
When it comes to creating a beautiful space for your Florida home, you'll find it challenging to find a more versatile material than concrete. Your concrete company can help you design a beautiful fit for your property, adding in graceful curves, smooth lines, or dynamic edges. The value of Portland cement is obvious in how it is installed, as concrete contractors can achieve a nearly unlimited range of designs. You can adjust the mix to make your material flow better, adding liquidity to match a variety of mold shapes.
Minimal Maintenance
The satisfaction of your property may not be as high if you are spending all of your free time and money maintaining a beautiful look. Busy Floridians will love their choice in concrete when it comes to cleaning time. Based on the type of finish used, you can expect a smooth surface, coated to protect your concrete from moisture and dirt. Be sure to apply a new sealant every few years, and beyond that you can benefit from simple washes with a garden hose. Over the years, you'll love the beauty of your new concrete, and you'll really love how easy it is to maintain!
Fast Finishes
Once you have planned your home improvement project, you likely do not want to spend weeks waiting for the effort to come to fruition. Concrete installations through a professional contractor can help you achieve beautiful results with minimal downtime. Our team will arrive on the day of work, provide the preparation work (including concrete removal), and pour the materials. As opposed to a week or more of waiting, you can typically begin using your new surface within 24 hours. If you have scheduling concerns, you can always speak with one of our professionals for peace of mind.
Superior Strength
Whether you want a new concrete patio for relaxing and enjoying the weather or you're in need of a beneficial concrete driveway, it's helpful to know that your new surfaces have the strength to withhold considerable weights and heavy use. Your concrete company should have versatile design mixes ready to address every project need, including high-strength slabs for vehicles and structural support.
Par Concrete offers a range of admixtures and concrete designs to ensure that you receive the best fit for your concrete project. We can help you achieve the right strength for complete peace of mind, in a manner that meets your budget as well. A 4,000 psi mix should cover all of your residential needs!
Advantageous Applications
One big benefit of installing concrete is that it can be applied using a range of delivery techniques, including hand-poured through the chute, dumped into a machine for precise results for curbs and sidewalks, poured through a pump for access to tight spaces, and more. No matter the size or complexity of your project, fresh concrete proves time and time again that it can achieve the right finish for optimal protection and affordability.
Profound Protection
One consideration for your property improvements is how they will be able to defend from the sun, rain, wind, and other elements. Concrete is an advantageous choice because it is non-combustible, impervious to rotting or rust, and can keep moisture at bay. Despite its porous nature, concrete is often used for dams, canals, pier foundations, and other underwater applications, meaning you can likely find a suitable outcome if you are worried about moisture and flooding.
Affordable Awesomeness
One of the biggest advantages of concrete for your home installation is that it is incredibly affordable compared to other building materials. Installing pavers can provide unique and lasting beauty, yet the time and materials required to get the job done may put the cost out of your budget.
Par Concrete offers fast, effective results with minimal mistakes or waste, ensuring that you benefit from the best results on the first try. Cementitious materials are easier to install, and the aggregates, sand, and add-ins can all be priced for fast and affordable results. Our concrete contractors will pour your patio, sidewalk, driveway, or pool deck in monolithic fashion, creating a one-step finish that should provide decades of enjoyment.
Get Your Free Project Estimate
Once all is said and done, you'll absolutely love the results of your investment in concrete. The pros at Par Concrete in Central Florida are here to help you get the job done right, deploying our years of experience and proven techniques to maximize the results.
Our commercial and residential contractors offer a complete range of services, including planning, concrete removal, and even paver installations. We strive to provide unbeatable workmanship and customer service, and will be happy to discuss your property plans to see if we can achieve the right fit.
Contact us online to get started. We look forward to working with you!