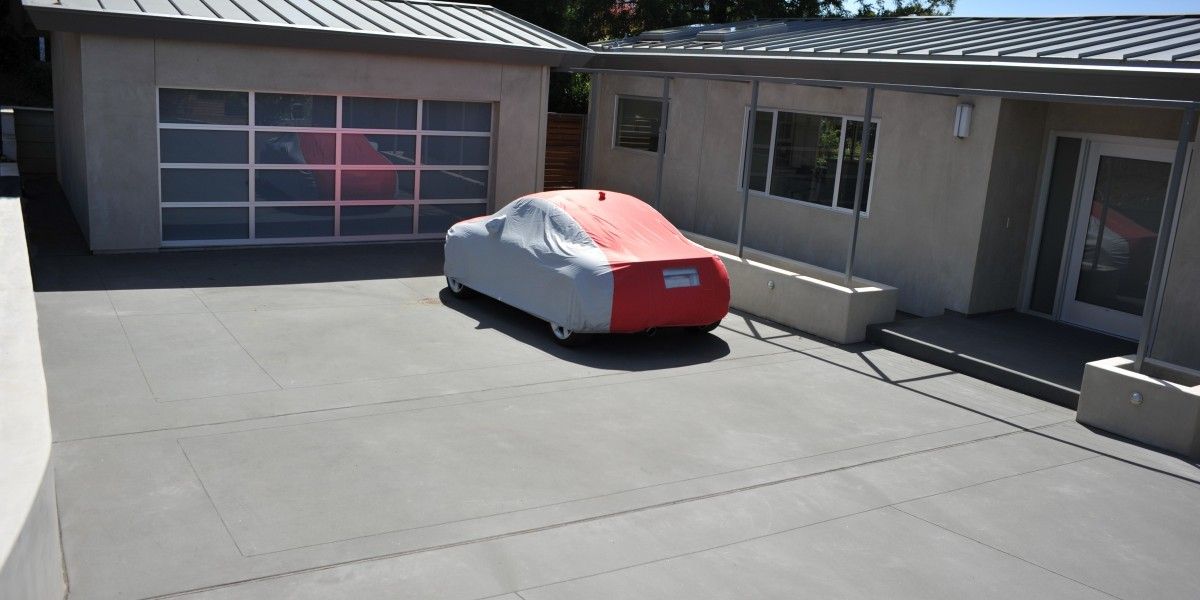 The Benefits of a New Concrete Driveway for Your Florida Home
Summertime is nearly here, and if you're like many Floridians, then you're excited to spend more time outside enjoying the beautiful weather. Being stuck at home may have made it apparent that your home's old, cracked, or otherwise sunken driveway is ready for a full replacement. Homeowners often do not like the idea of investing in a new concrete driveway, but the overall advantages can make this material the right choice for the job.
Par Concrete specializes in concrete paving services in Orlando and beyond, serving Seminole County, Lake County, and Orange County with pride. Our concrete contractors know how to generate the most beauty and value, and will be happy to discuss the benefits of installing a new driveway.
Keep reading to learn more about why we recommend concrete driveways for most homes, then be sure to reach out to us for your free service estimate!
Enhanced Curb Appeal
One of the biggest and most obvious benefits of installing a concrete driveway for your home is the boost in curb appeal. New concrete will infuse a fresh surface into your home design, relying on smooth results to impress guests and potential buyers. Now is the perfect time to design your ideal driveway, whether that includes dynamic curves or seamless straight lines. Our team offers concrete removal to help take away your old materials and make room for subgrade preparations.
Par Concrete specializes in concrete services to meet a wide range of project needs, and our team knows how to personalize the results to meet each client's style demands. We can color your concrete driveway, or utilize stamped concrete surfaces for a look with luxurious textures and added depth. No matter your design demands, our contractors can create the right look at the right price!
Cooler Results
One consideration for Florida homeowners is the reflection of light and heat associated with their driveways. Heavy amounts of sunshine during the summer can absorb a lot of heat, making the surface very uncomfortable to walk upon. Concrete driveways, on the other hand, reflect the heat, providing a cooler surface. Florida's sunny weather makes concrete an ideal choice.
Improved Lighting
The reflective properties of concrete also help to brighten up your property's exterior. This oil-based material is much darker, absorbing much of the light put off by light fixtures. Proper lighting of an asphalt driveway may require 30% or more illumination to achieve the same level of illumination as concrete! Over time, the energy savings alone may make your concrete driveway worth the investment, especially if you're excited to show off the results at night!
Unmatched Strength and Support
While you may not need to worry about the overall strength of your driveway in terms of weight capacities, homeowners with boats, RVs, or other heavy equipment can all take their toll. Installing a concrete driveway with a compressive strength of at least 4,000 pounds per square inch (psi), comprising a water/cement ratio of less than .45, and entrained air typically between five and seven percent can all help to generate the best results. You're left with a rigid pad capable of resisting extreme weight loads, ensuring longevity and peace of mind for the long haul.
Improved Resale Values
All of these benefits combine to mean one thing — your new concrete driveway will retain its value for a long time, especially when the time comes to sell your property. This is important in maximizing the value of your home and minimizing the out-of-pocket cost of your concrete driveway. Investing in concrete is a smart way to appeal to a wide range of buyers!
Par Concrete is here to help you maximize the value of your home's concrete surfaces. Our contractors can work with you to achieve the right fit for your property in order to make it as appealing as possible to future buyers. We want to beautify your home, and will be happy to discuss design options to get the job done right.
The Quality of Your Concrete Company Matters!
The longevity and depth of the value behind your driveway depends largely on the professionalism of your chosen concrete company. Par Concrete strives to provide the most luxurious results to customers across central Florida, and our team knows how to get the job done right. We also offer driveway pavers to create a quality look with much of the same benefits of poured concrete!
Ready for Professional Concrete Services?
Par Concrete is your trusted concrete company across Seminole, Lake, and Orange Counties, delivering the highest level of quality to ensure that you love the results. If now is the time to invest in a new driveway, be sure to reach out to our professionals to see how effective and affordable concrete can be in getting the job done right. We also offer cost-effective financing solutions to help you achieve a beautiful result without stressing over the costs.
Contact us today to receive your free project estimate. Our concrete contractors look forward to helping you!