Enhance Your Business With Our Concrete Company
When it comes to commercial concrete services, Par Concrete of Orlando works diligently to generate a smooth, professional result. Our concrete company has the experience and equipment to generate a beautiful driveway, walkway, or any concrete feature for your property, enhancing the curb appeal of your business. If you're in need of commercial concrete solutions in Lake County, Seminole County, or Orange County, then be sure to reach out to our professionals for a free project estimate!
Why should you consider concrete installation for your property needs?
Dynamic, versatile designs
Strong, durable results
Aesthetically pleasing finishes
Improved property safety
Enhanced curb appeal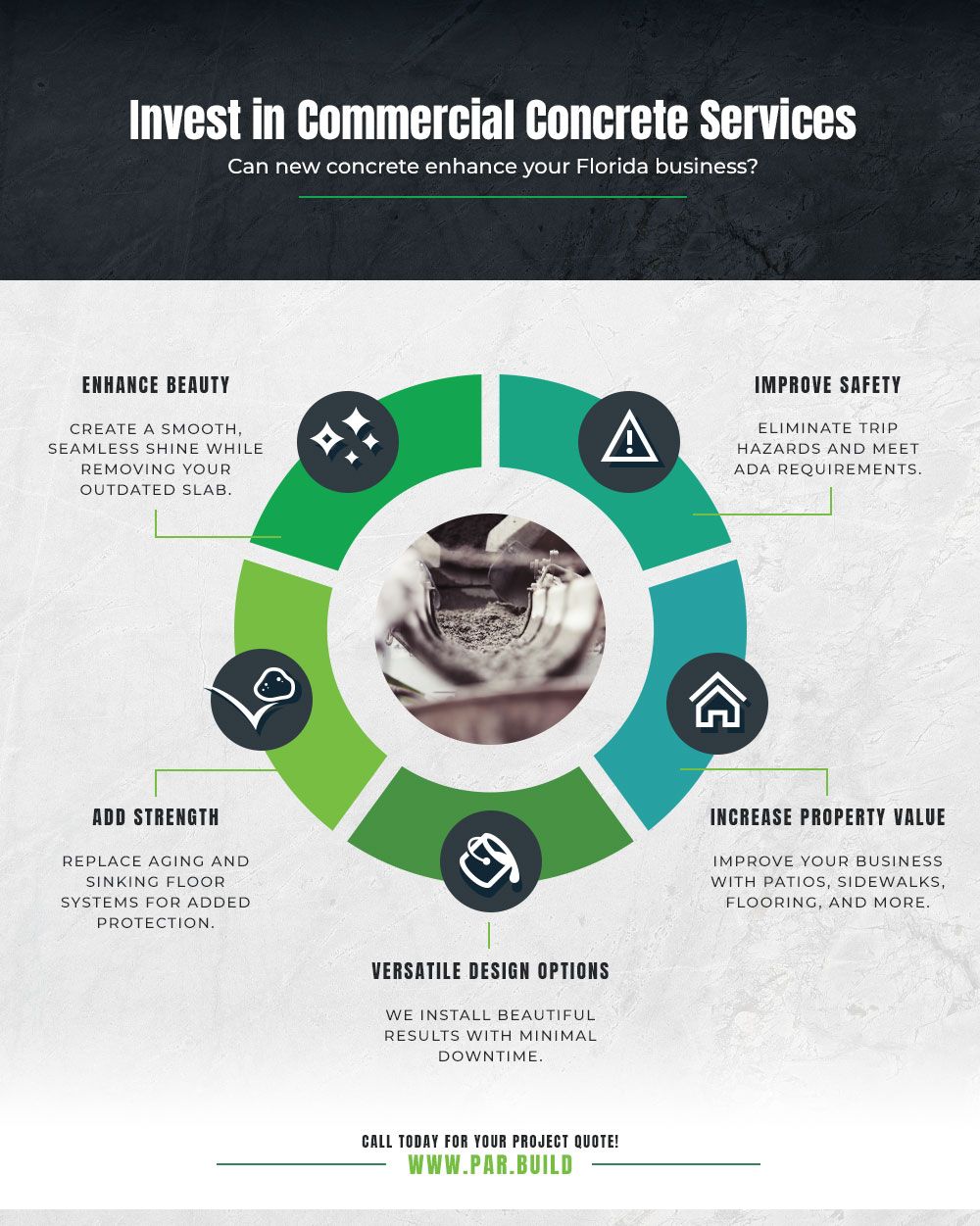 What kind of impression does your property make on clients and customers? Driveways, sidewalks, and steps affect visitors to your business, and keeping these concrete surfaces at their best can actually build confidence in your brand. Whether you're expanding your property or dealing with worn-out concrete, bring in our experts. Par Concrete will remove the old, install the new, and give your customers every reason to love your business.
Orlando's Premier Concrete Specialists
No one understands the importance of excellent commercial concrete more than we do. In addition to keeping your property beautiful, great concrete also prevents trip-and-fall hazards that can lead to personal injury lawsuits and other complexities you don't have time to deal with. Our concrete contractors can upgrade businesses across Lake, Seminole, and Orange County with a variety of upgrades, including:
Restaurant patios
Factory floors
Sidewalks
Driveways
The list above is just the beginning. More than four decades of experience empowers us to tackle projects of any size and complexity, so get in touch and tell us what you need today and to learn more about our services.
Complete Quality and Satisfaction
Installing new concrete on your Orlando property can be a big investment, we understand. Par Concrete focuses on the details of your concrete project, paver installation, or concrete removal, relying on our years of experience and history of beautiful results to deliver lasting beauty and support for all of life's activities.
From minor pours to post-tension slabs and more, let Par Concrete work with you to find the best fit for your needs and budget. We can create an exterior surface to match all of your needs, including color additives, specialized finishes and coatings, and other personalizations. You put a lot of time and effort into your Orlando home, and our concrete contractors are happy to work with you to find the personalized touches you're looking for to enjoy your new concrete or paver surface year after year.
Homeowners are often amazed by how transformative new concrete can be. A dry, empty, unmaintained lot of earth can quickly turn into a beautiful patio surface, perfect for hosting friends and family or simply relaxing in the evening. A so-so poolside adventure can be upgraded with a pool deck installation for added safety, beauty, and fun.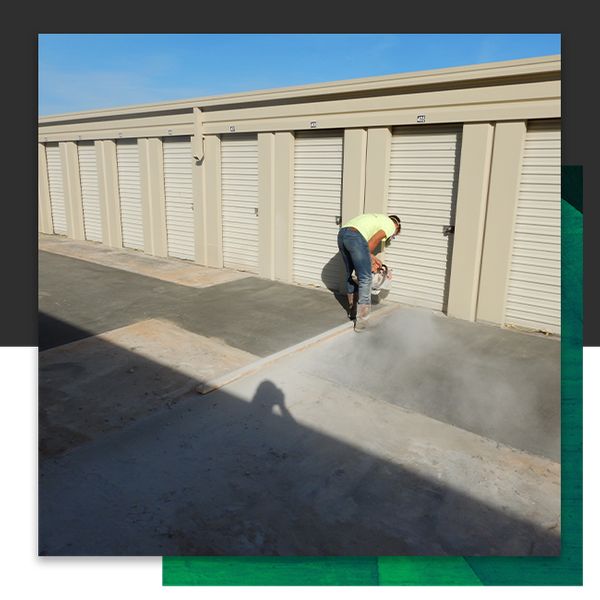 We're Ready to Get Started
When it comes to concrete, nobody gets the job done better than we do. Our commitment to our clients, to excellence, and to perfecting every detail has earned us the reputation for being Orlando's best concrete company, and we're privileged to continue to elevate our industry. Experience the difference by contacting us online today!
GET A FREE ESTIMATE TODAY