Concrete Driveway Installations
Hire Par Concrete for Quality Results Across Central Florida
Upgrade Your Home With a New Driveway
Par Concrete, located just north of Orlando, is here to deliver lasting beauty and satisfaction with our concrete driveway replacement services. Our local contractors have the experience to offer a full range of concrete and paver services, relying on proven techniques and craftsmanship to create the right finish on the first try. When it comes to a new driveway, we'll pour fresh concrete to meet every contour and design need to help your home make a grand statement.
Why should you consider a concrete driveway installation from Par Concrete?
Strong, durable results can last for many years with proper care
A beautiful finish helps to increase curb appeal and home value
Cooler surface temperature on sunny days
Minimal maintenance required
Professional quality and unbeatable customer service
Premium Results. Lasting Enjoyment.
Ultimately, Par Concrete strives to generate a result that you'll enjoy for years to come. We understand that a new concrete driveway is a big undertaking, which is why our contractors work with you every step of the way to keep you looped in on all work being done. We can achieve a variety of customized finishes to complete your home design, and our team always generates an affordable project price.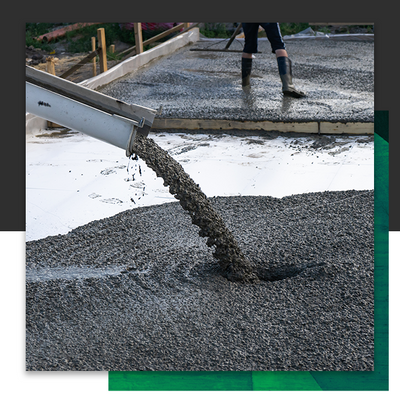 Quality Matters
You want to get the most out of your investment, and Par Concrete is here to help get the job done. Our concrete company focuses on quality to generate a luxurious finish, complete with a quality cure and seal to ensure that you benefit from lasting peace of mind.
No matter the size or scope of your concrete driveway installation, the professionals at Par Concrete are here to engineer beautiful results. Check out our gallery to see a few concrete driveways, and be sure to get in touch to see how affordable your new driveway can be!
Get Your Project Estimate Today
The best way to jumpstart your concrete driveway project is to get in touch with local professionals for a free estimate. Par Concrete is here to get the job done right, and our professionals will work diligently to help you achieve a beautiful result for your residential project.
Ready to see how affordable it can be to work with Par Concrete? Contact us online or fill out the form below to get started!
GET A FREE ESTIMATE TODAY