Concrete Removal
Trust Par Concrete to Get the Job Done
We Make Removing Concrete Easy
Whether you need repairs or a complete overhaul, Par Concrete of Orlando is here to get it done right on the first try. With more than 40 years of combined industry experience, our concrete removal team will be able to provide a fast, effective outcome to clean up your site and prepare for future work. We rely on the safest methods to generate the best results, offering honest and reliable advice to help our satisfied customers. If you're ready to remove that old, crumbling slab, then feel free to contact us for assistance!
Par Concrete provides a range of benefits for your concrete removal project:
Trusted results across Florida
No hidden fees or cutting corners
Industry-leading safety and world-class equipment
Complete concrete disposal
Versatile concrete replacement solutions

Complete Concrete Removal

Safety-First Mindset

Affordable Solutions

Several Concrete Replacement Options
Thanks to more than 40 years of combined experience, the concrete contractors at Par Concrete know how to break up, lift, and dispose of unneeded concrete. Choose the team that will take care of your property and go the distance to earn your trust. We're Orlando's most trusted concrete team because we never cut corners or charge hidden fees. You'll be satisfied when you experience the Par Concrete difference today!
Effortless Concrete Removal
Whether your driveway has worn out or your concrete lawn edging is outdated, removing the concrete is easy with us. In our years of experience, we've had the chance to address multiple slabs of damaged concrete, honestly working with our clients to determine if repair or removal is best. If you choose to have the concrete removed, we'll use the industry's best safety protocols and world-class equipment to efficiently and carefully get the job done. We will even dispose of the concrete so you can move forward without giving it another thought.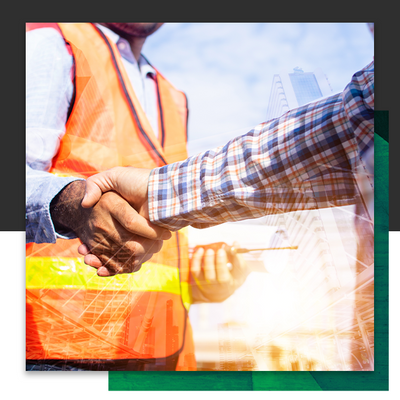 Affordable Concrete Services For Your Entire Property
Complete Care
From your aging sidewalk to your sinking driveway, waterlogged pool deck, or unsightly lawn edging, there are a lot of reasons why it may be time to remove the old concrete from your property. Par Concrete delivers professional concrete removal services across central Florida, and we're ready to get to work on removing any slab or structure you need gone. From design to installation, our concrete company offers turnkey results for every project.
Affordable Outcomes
Whether your concrete is spalling or settling, or it's simply time to make layout changes to your property, you'll likely be focused on your budget to get the job done without spending too much. Par Concrete is here to deliver budget-friendly service across central Florida, working with each individual to tailor a project plan to best meet everyone's needs. We know you're more focused on the next stage of your property improvements, and will work hard to reduce the cost of concrete removal!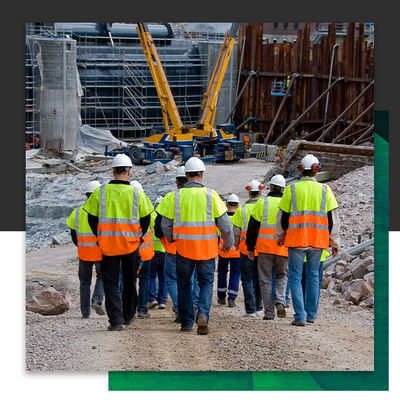 Efficiency & Safety Are Top Priorities
Efficient Concrete Removal Services
We utilize the right tools and techniques for each project, ensuring that you benefit from the most effective results possible. Our team will break down heavy pieces, pile them up, and transport the old materials away. You'll be impressed by the results, especially when you're left with a clean subgrade ready for the next project!
Safety-First Mindsets
We focus on the safety of our clients and their family members in addition to our own concrete contractors to generate peace of mind for everyone. From pneumatic hammers and breakers to larger-scale demolition equipment, we're here to get to work. Our technicians will pay close attention to their work to avoid any damage and excess wear to your property. No matter the project, Par Concrete can get the job done in a timely and very safe manner.
Contact Us Today
Don't let old concrete hold you back. Instead, let us clear it out. If you need new concrete installed for your home or business, then we can do that, too. Just tell us what you need, and we'll make it happen. Let's get started today. Contact us online for your free project estimate!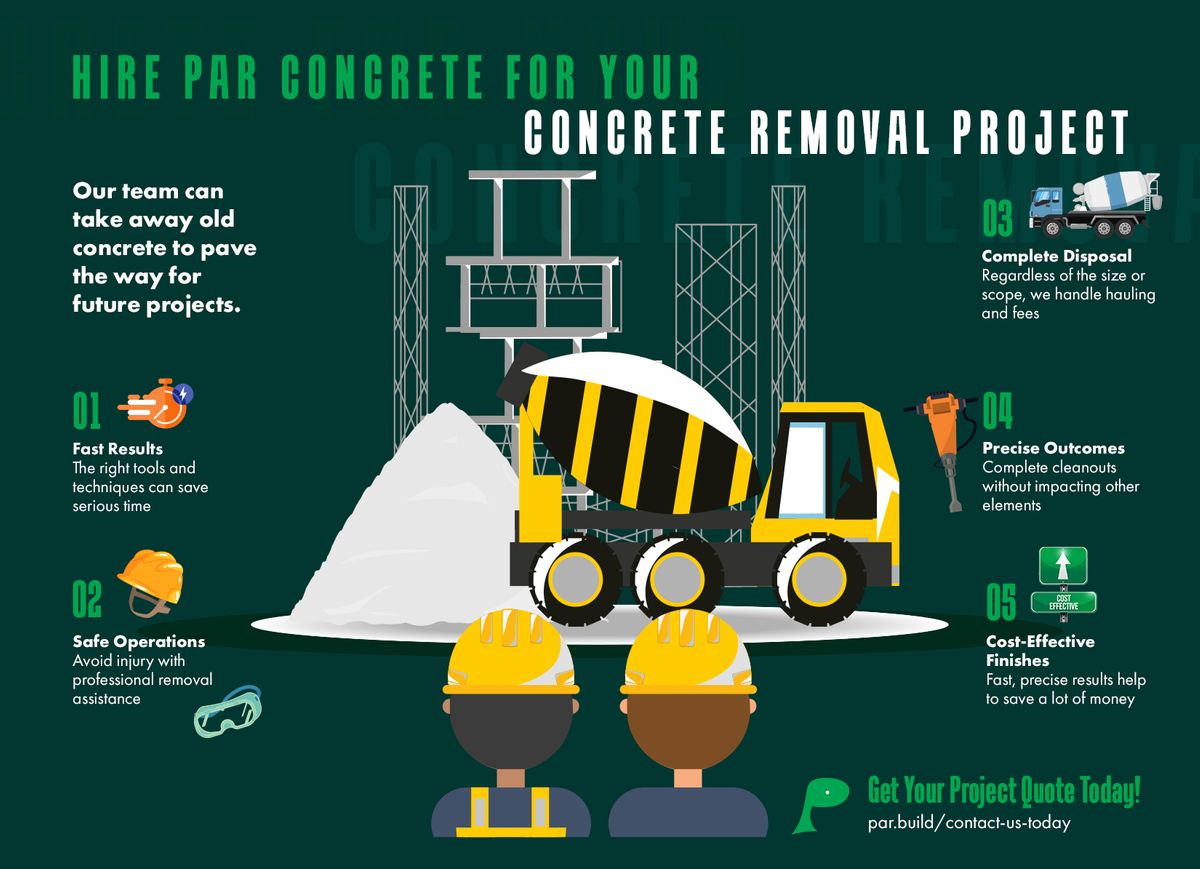 GET A FREE ESTIMATE TODAY